On September 7th, the New York City Housing Development Corporation (HDC), New York City Department of Housing Preservation and Development (HPD), New York City Department of City Planning (DCP), and New York City Economic Development Corporation (NYCEDC) welcomed the first cohort of fellows for the NYC Housing & Planning Fellowship, a new interagency collaboration to increase diversity and cultivate new leaders in affordable housing and community planning.
Under the two-year program, the Fellows will be introduced to the City's government work to advance affordable housing and community development throughout the five boroughs. Fellows will rotate between 6-month assignments at the four partner City agencies, HDC, HPD, DCP and EDC with the shared mission to shape the future of New York City through affordable housing, land use and economic development policies.
Learn more about the NYC Housing & Planning Fellows below:
Vanessa Almanzar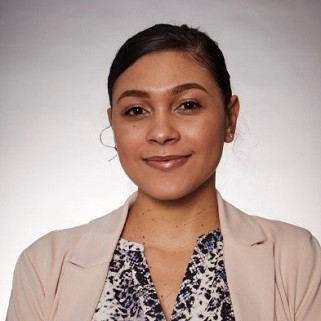 Vanessa Almanzar is a Public Service Worker with experience in homelessness prevention and supportive housing. She was born and raised in the Bronx, but her family is originally from the Dominican Republic, and she spent part of her childhood living there. Vanessa has a degree in Social Work from Lehman College and a Master's in Public Administration from Baruch College. She has extensive experience working the nonprofit sector servicing clients that were often high-needs or in crisis. In her most recent role, Vanessa worked as Program Developer for HomeBase, an HRA-funded program and one of the City's vital efforts to address housing instability.
"Having worked as a housing provider and experienced housing insecurity in New York City firsthand, I have a frontline view of the many issues I hope to tackle. Being a part of this fellowship means I get to do work that is purposeful and groundbreaking, but it also means I get the opportunity to fulfill my passion."
Anthony Hascheff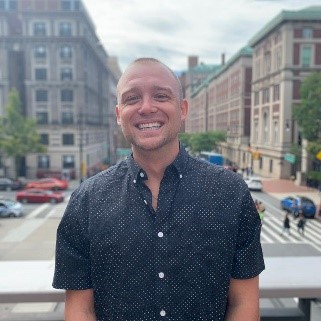 Anthony Hascheff is originally from Reno, Nevada. He recently graduated with an MPA from Columbia's School of International and Public Affairs, where he focused his studies on economic development and land use. Prior to his graduate studies, he spent 2.5 years in rural Paraguay as a Peace Corps Volunteer working on community and economic development. Anthony is fluent in both Spanish and Portuguese.
"I am looking forward to working on one of the largest social issues confronting New York City (and the US as a whole) at this very unique moment in history and beginning my career in this industry, learning and hopefully making a contribution to positive social change. I took on this fellowship because I believe in public service, and this fellowship is the perfect synthesis of my interests and experience."
Binh Ly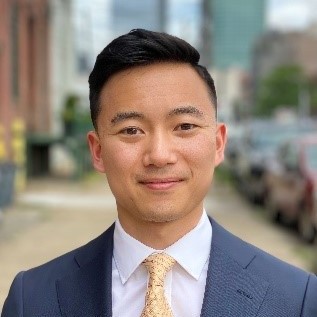 Binh Ly most recently worked as a project manager at WinnCompanies, preserving and developing low-income and workforce housing. Prior to that, he interned at the nonprofit Alexandria Housing Development Corporation. Binh has also worked for the U.S. House of Representatives, as well as for various local, statewide and national political campaigns. Binh holds a Master's in Urban and Regional Planning from Virginia Tech and a Bachelor's in Political Science from George Mason University. He is an avid runner and a native of Springfield, Virginia.
"As a Housing & Planning Fellow, I am looking forward to working across disciplines and city agencies, applying what I've learned in housing development, and being a part of making New York City a more inclusive, accessible, and sustainable place to live."
Whitley Plummer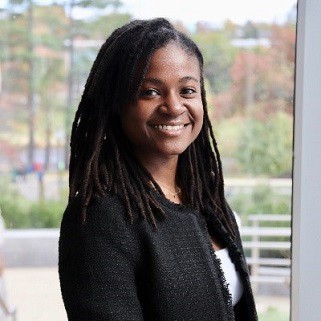 Whitley Plummer is a recent graduate of UMass Amherst's dual MBA and Master of Public Policy and Administration program. Prior to graduate school, Whitley received a B.A. in Political Science from SUNY Stony Brook. She then began working in the nonprofit world, first as an AmeriCorps fellow through NYC's Civic Corps program, helping nonprofits with volunteer capacity building, and then at a non-profit risk management firm, administering the property insurance portfolio of a large women's health organization. As a fellow, Whitley hopes to contribute to the development of inclusive and thriving communities in New York City.
"I applied to this fellowship because the role seemed to perfectly align with my interest in affordable housing and economic development, my research in graduate school, and my love for New York City. While the four agencies have different missions, they all advance policies and programs that enrich our communities, and they all play a role in addressing one of the most pressing needs of New Yorkers — housing."
Colin Ryan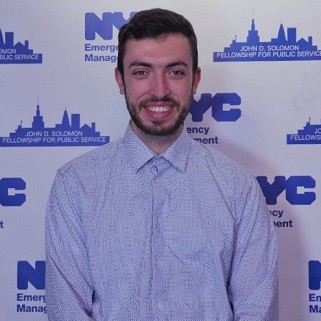 Colin Ryan is a recent graduate from Hunter College where he earned his Master's in Urban Planning with a focus on housing and community development. Prior to that, he earned a Bachelor's degree in geography with a focus in GIS from Binghamton University. He is a huge fan of cities, maps and anything related to these fields. He became interested in this fellowship based on his courses related to affordable housing as well as his experience with the New York City Housing Authority. Colin also has experience with various other public agencies, and he is excited to continue that legacy through this fellowship. Aside from work in the public sector, his interests include biking around his neighborhood, reading fantasy novels and leaving the city to go for a hike.
"I'm most looking forward to all the learning opportunities at this fellowship. I love any opportunity to learn more about the city and this opportunity allows me to do it all while jumping right into the field of affordable housing. I chose to apply because I thought this opportunity was the best way for me to enter the field and understand what areas of housing I wanted to pursue for my career."
Sacha-Aviva Sellam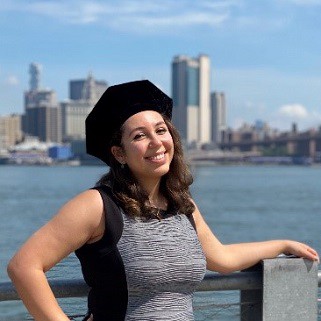 Sacha-Aviva Sellam is a born and raised New Yorker with a strong love for her city and the centuries worth of history in its streets. She received her B.A. from SUNY Stony Brook in Art History & Criticism and French Language & Literature. Upon seeing the changes in her neighborhood since going away to college, she grew more passionate about the rapid disappearance of rent stabilized units across the city. She attended Brooklyn Law School and focused on real estate law, diversifying her work experience between the public and private sector to gain a holistic approach to understanding real estate, finance, and affordability. In her free time, Sacha enjoys taking photos of old buildings and store fronts before they are demolished, exploring the revitalized waterfronts around the city, visiting new exhibits at museums, and discussing new restaurants to try around the city.
"It's such a rare and unique opportunity to be able to continue learning about affordable housing while doing hands on work in different city agencies. I love my city, this is my hometown, and I want to be a part of the continued movement to increase affordability in housing- it's personal!"
Keri Springett
Prior to becoming a Housing & Planning Fellow, Keri Springett served as Deputy Director of Marketing & Compliance at the Housing Partnership. In this role, she oversaw a team of project managers who facilitated the lease-up of affordable housing units throughout NYC. Keri is a recent graduate of the Milano School of Policy, Management, & Environment at The New School, where she completed her M.S. in Urban Policy Analysis & Management with a concentration in Housing and Community Development. In her spare time, she is an *aspiring* book reader and plant mom, but finds more success in catching up on the latest shows and spending quality time with her family.
"In order to truly grasp the innerworkings of this industry, I think it is important to understand the environment in which it is built. From planning, to financing, to developing and beyond, I am looking forward to gathering a more holistic understanding of affordable housing."
---